---
Dedicated to leveraging the rich inventory of architectural landmark properties downtown to support the entrepreneurial and creative spirit befitting the heart of LOS ANGELES
DownTown LA Realty Mission Statement:
Build economic and social value downtown by working closely with major property owners, developers, and public administrators to infuse older sections of downtown Los Angeles with new and unprecedented vitality.
Enable downtown to become a center of education and culture with opportunities for internships and job placement for students who will benefit from participation in business, cultural, and community affairs.
Develop a residential community of active young students and professionals which will, in turn, attract retail and entertainment amenities to downtown Los Angeles.
Provide property owners, entrepreneurs, and prospective tenants with a new perception of what downtown has to offer in terms of the utilization and development of historic properties, and access to downtown's complex organizational business and governmental structure.
Accomplish all of the above with the utmost commitment to ethical standards, recognizing that the future of Los Angeles lies in creating a lasting legacy of architecture, culture, economic and social vitality downtown.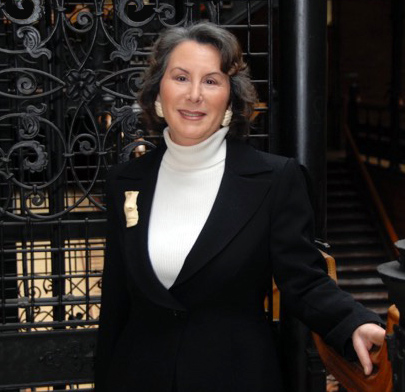 SANDY BLEIFER (DRE #01229512) – Broker/Consultant/Commercial Real Estate Specialist working exclusively on behalf of tenants and buyers… founded the company in 1996 envisioning a vibrant residential and business community in the neglected historic and industrial sections of downtown and set about to convey that vision to those who had long disregarded the area.
She was responsible for the sale of the Linda Lea Theater – subsequently rehabilitated as an exhibitor of independent and niche films, the Victor Building – a downtown icon that as been converted to affordable lofts for artists and the Holly Hills office tower – subsequently developed into housing. Now that the residential base is established, she has focused on the vital services a community needs: she placed the Big Picture Charter School in the heart of the business district and is establishing Reliant Urgent Care – emergency medical services for residents, visitors and the daytime workforce downtown.
DownTown LA Realty
22 Sunset Avenue
Venice, CA 90291
Office: (310) 403-6615

Representing an Artist's Vision for Urban Renewal

Announcing 3 New Publications by Artist, Sandy Bleifer
"After 25 years of producing work in conventional media, I embarked on an ambitious plan to bring about social change by approaching the built environment – in particular, historic structures – as 'found objects' and attempting to project a vision for their successful reuse. Historic neighborhoods became my new 'canvas' and real estate transactions, my 'medium.' The 20 years of social activism that ensued are documented in these new publications."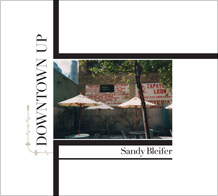 In 1995, after returning from a series of exhibitions and community programs in Japan and the U.S. on the subject of the bombing of Hiroshima and Nagasaki, I turned my attention to the urban renewal underway in Downtown LA. This publication presents a photographic narrative through Downtown from the Historic Core up to Bunker Hill and back down to the Central Business District, reconnecting the past and the present through stunning architecture and public art.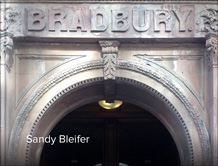 Perhaps, the most catalytic project downtown in the late 1980s was the restoration of the major buildings at the corner of 3rd Street and Broadway. The centerpiece of that cluster was the iconic Bradbury Building, which has been placed on the National Register of Historic Places. Capturing a transcendent quality of light, this photo-essay pays tribute to Ira Yellin, developer, his commitment and vision for the future of downtown and this catalytic restoration project.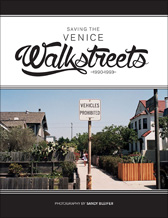 Upon moving to Venice in 1990, I discovered that the neighborhood in which we were building our new home was about to be radically impacted by proposed policy changes in the Coastal Plan. I organized my neighbors to take action to preserve the delicate balance between public and private space that was threatened in the new plan. This publication documents the community effort that successfully preserved the special configuration of the Venice Walkstreets in perpetuity.
………………….
Content Copyright DownTown LA Realty and DownTown Enterprises